The Light Before Christmas.
We are looking forward to welcoming you.

Come and enjoy our Christmas Musical!

This year's production will introduce us to Beaker and the gang as they prepare for their Science class Christmas party.  There will be singing, choreography, acting and a few laughs!  Most of all, the 30+ children and youth involved will shine!  Get your free ticket now.
The Light Before Christmas Time & Location
December 11
Sunday at 6:00 PM
HIGHFIELD BAPTIST CHURCH
290 St. George Street, Moncton, NB, E1C 1W5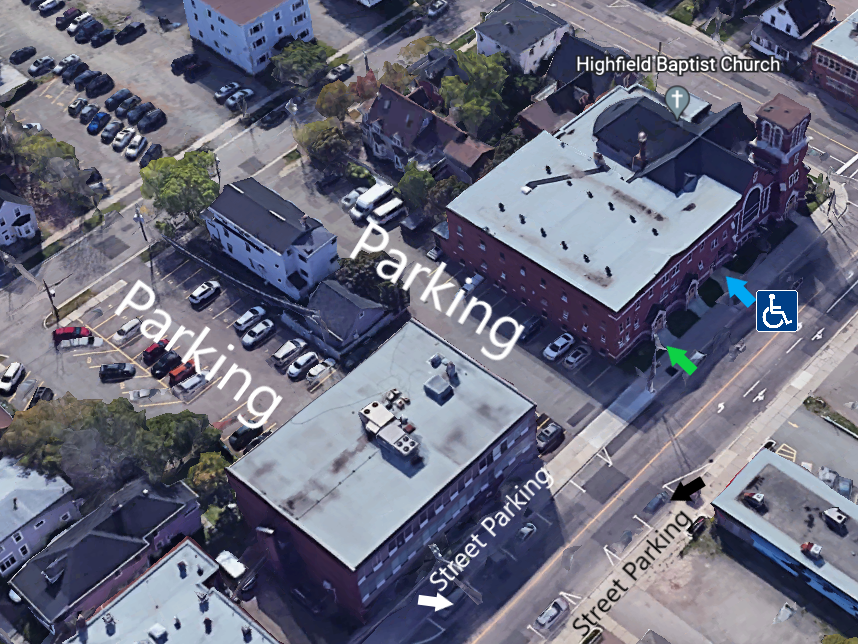 Our church parking lot is right next to our building and can be accessed from either St. George Street or Fleet Street.  On Sundays we also have permission to use the larger parking lot behind the office building next door.  In addition, street parking is also available on St. George Street.
The door marked with a green arrow in the photo, is our main entrance.  The accessible entrance is shown with a blue arrow and there is a lift inside this entrance that can help you avoid any stairs.
We'd love to get to know you better!  Planning to come to Highfield?  Let us know by planning your visit below.
If you have any questions, comments or concerns please do not hesitate to contact us.